Officially and legally, according to the work's council's decision, the supervisor of Bachelor's and Master's theses should only be carried out by staff who have obtained a doctoral degree. In practice, in many labs, supervision-type work is done by PhD students. This work is not paid and rarely acknowledged. With this award, we would like to recognise and award the work done by PhD students that we legally can't call supervision but is remarkably similar.
~ June 2022 Winners and Awards Picknick ~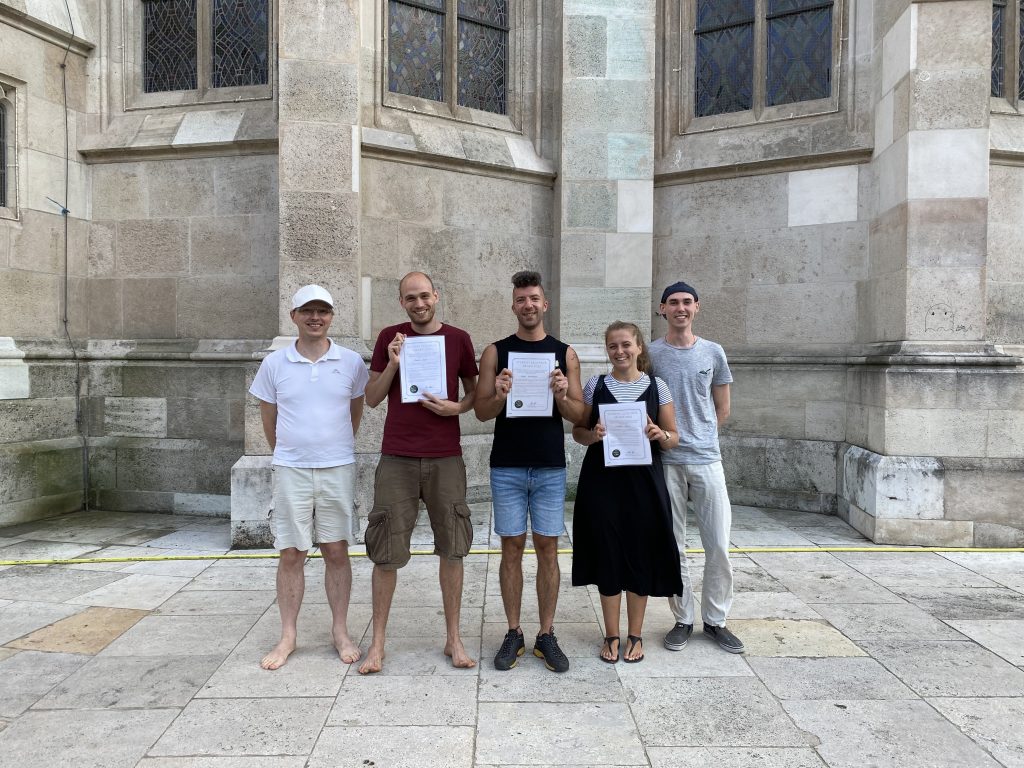 We'd like to congratulate this year's winners (in alphabetical order):
Evelyn Fülöp
Paul Getreuer
Johannes Herpell
Manuel Längle
Hayk Palabikyan
Madeleine Schnurer
András Szabadi
Thank you for your dedication to mentoring students!
June 2022 call
Nomination
We ask Bachelor and Master students (or recent graduates) who were guided by PhD students to complete their Bachelor's or Master's theses to nominate these PhD students by emailing a letter of nomination and some basic information to StV Dok Nawi (stv.dok_nawi@oeh.univie.ac.at). Details about the letter are outlined below.
Eligibility
In order to be considered, the thesis in question must be either completed or near completion. The PhD student who is nominated must still be enrolled as a student (i.e. not have graduated yet).
Application Documents
The application can be written in an informal style, and should be sent via email to StV Dok Nawi. We must know the name and email of the PhD student being nominated, the type of thesis supervised and the duration of supervision. The letter of nomination should be 1 page long (max 2.), and needs to address the following points:
Scientific Skills Development: how did the mentor help you develop specific scientific skills necessary for your field (such as using software or lab equipment)
Personal Development: did the nominated student help you develop your personal skills (such as team work, scientific independence)
Transferrable Skills: what did you learn beyond the basic scientific requisites (such as project management)
Support: how did your student supervisor support you and your work?
Every situation is different, and we do not expect every letter to be the same- please be specific about your experience and your PhD student mentor.
Deadline of the June 2022 call – CLOSED
All applications must be received be 24:00 CEST on the 15th of June 2022.